Home
/
News
/
IV Interregional literary festival "Belinsky Spring"
IV Interregional literary festival "Belinsky Spring"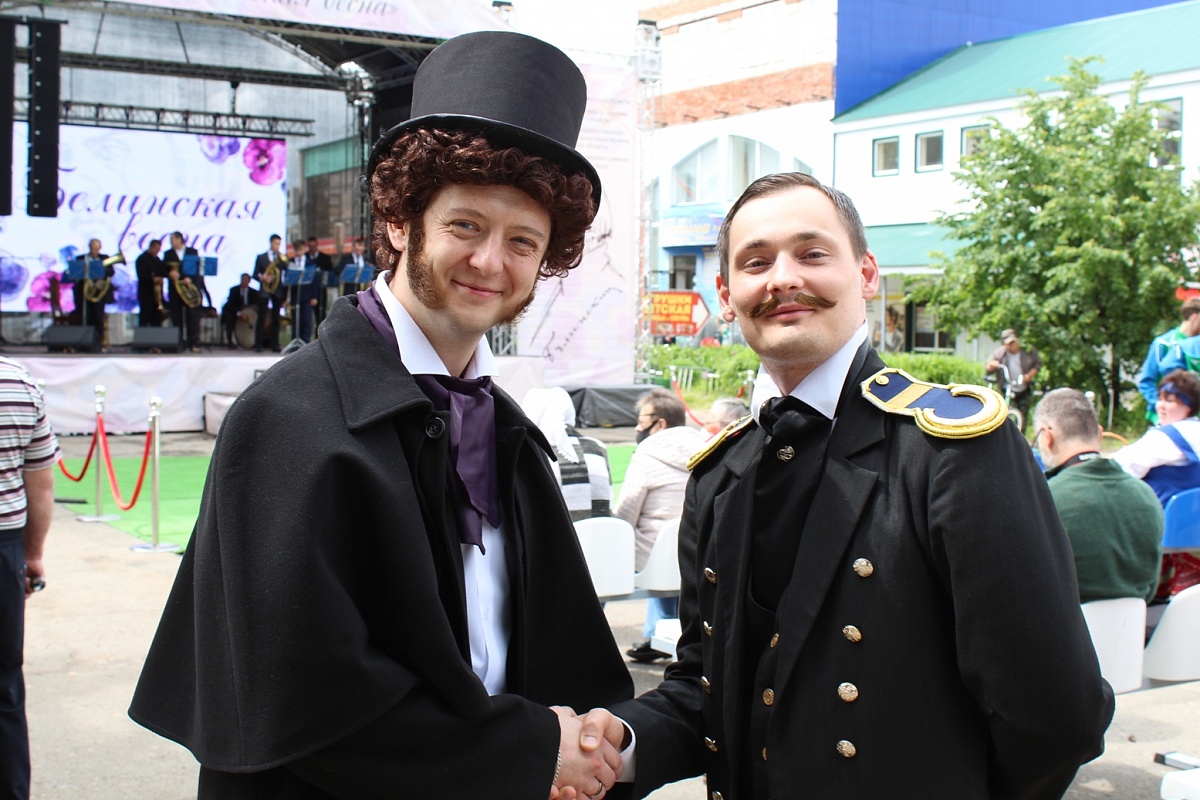 The festival was held in the only museum in the country-the estate of V.G. Belinsky. The guests saw an improvised county town of the XIX century in the atmosphere of provincial leisurely life. Visitors were presented with a bakery, a pharmacy, a bookstore and other iconic places as they were once seen by Belinsky himself.

For the first time, the main stage was located on the territory of the estate, in front of the memorial house of the Belinsky family. The wooden veranda and the windows of the living room have become a natural decoration.

The opening ceremony of the festival was held at this venue, and the Deputy Chairwoman of the Government of the Penza Oblast Larisa Ryabikhina, and the Minister of Culture and Tourism Sergei Bychkov made a welcoming speech.
The winners of the Prize in the field of literary and theatrical criticism "I am a fighter in this world" were awarded at the festival. In 2022, the competition was held for the second time. In total, more than fifty works were submitted to the jury. For the first time, applications came from abroad - the Republic of Moldova (Chisinau) and the Republic of Belarus (Minsk). The internal geography also expanded – residents of Moscow, St. Petersburg, Saratov, Ufa, Pskov, Krasnodar, Belgorod, Novosibirsk, Yuzhno-Sakhalinsk, Nizhny Novgorod and Volgograd regions became participants.

The winner in the literary nomination was a citizen of St. Petersburg (a native of Penza) Evgeny Chepkasov, in the theater - Inna Stepanishcheva from Novokuznetsk. The winners of the competition were awarded diplomas, cash prizes and crystal prizes made by the Honored Artist of Russia A.I. Fokin. "This is a young festival. Every year it takes place in a different way. This year it is unique in its own way, it was able to cover not only the city of Belinsky, but also Penza," said Sergei Bychkov, Minister of Culture and Tourism of the Penza Oblast."