Home
/
News
/
A.N. Radishchev State Museum Hosted Tikhvin Fair Folklore Festival
A.N. Radishchev State Museum Hosted Tikhvin Fair Folklore Festival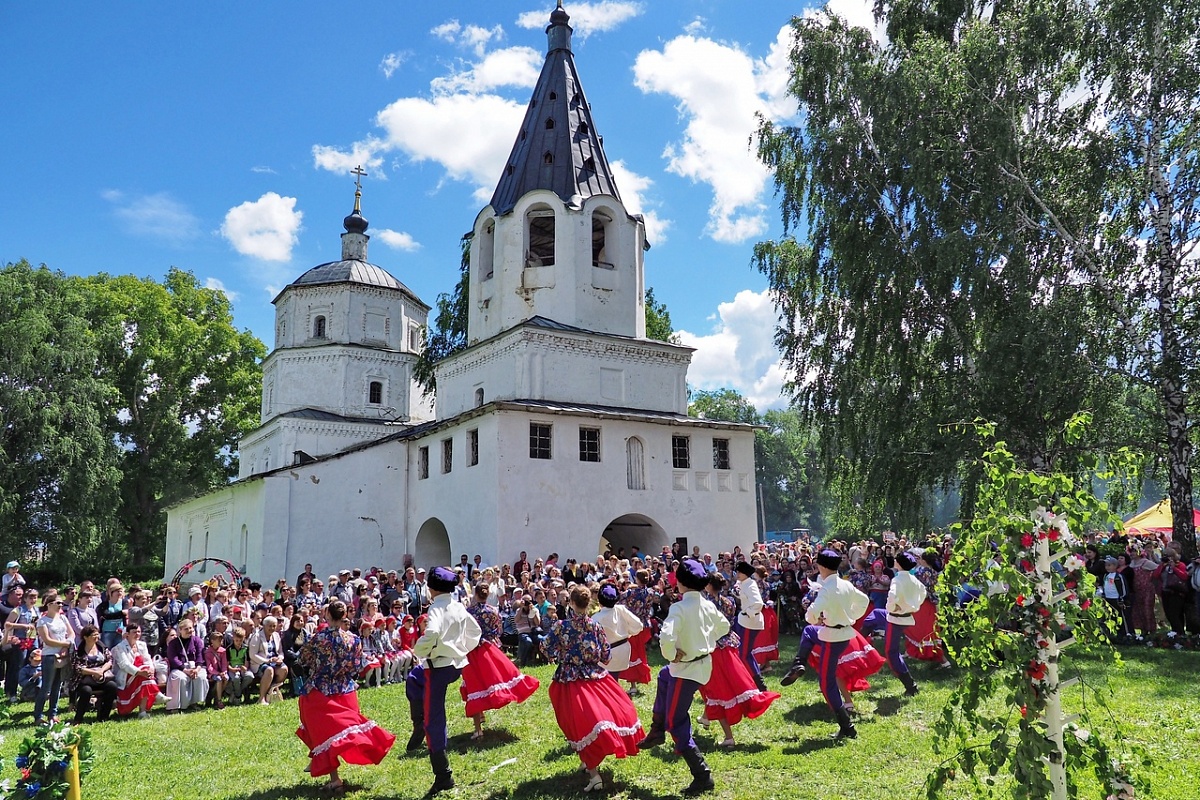 The folklore festival "Tikhvin Fair" was held on July 9 at the A.N. Radishchev State Museum in the Kuznetsky District of the Penza Oblast.
The history of the holiday dates back to the XVIII century, since the Radishchev family lived in the village of Verkhneye Ablyazovo. The founder of the fair was the wife of Alexander Radishchev's brother, Varvara Radishcheva. She wanted to honor the icon of the Tikhvin Mother of God, so folk festivals were organized on the day of her memory. In 1994, the staff of the A.N. Radishchev Museum were able to revive the custom.
The festival was opened by an open-air concert of Penza performers.
Larisa Ryabikhina, Acting Vice-Governor of the Penza Oblast, Lyudmila Chuprasova, First Deputy Head of the Kuznetsky District, Editor-in-chief of the Journal of Eternal Values "Addresses of St. Petersburg", Chairman of the Guild of Journalists working in the field of architecture, construction and preservation of Cultural heritage, and secretary of the Board of the Union of Journalists of the Leningrad Oblast Sergey Yaroshetsky delivered a welcoming speech to the guests.
Trade unfolded in the center of a spacious square. Handmade products made of metal, stone, leather, and wood were presented at the fair.
The Manor House presented a private collection of samovars, supplemented with exhibits from the Association of Literary Museums of the Penza Oblast.
Numerous creative workshops were held for children and adults at the fair. Visitors learned to sculpt a toy out of clay, to weave bast shoes, and to cook homemade noodles. The highlight of the holiday is the "theater on hay".
You could refresh yourself by tasting the Ablyazovsky soup - a dish with a local flavour, which is specially prepared only for the Tikhvin Fair and Maslenitsa in Radishchevo.
The holiday was visited by tourist and excursion groups from Penza, Tambov, Syzran, Ulyanovsk, and Saratov.
Info: The organizer of the Tikhvin Fair is Association of State Literary and Memorial Museums of the Penza Oblast with the support of the Ministry of Culture and Tourism of the and the administration of the Kuznetsky District. Tikhvin Fair was twice included in the TOP 200 best events in Russia.