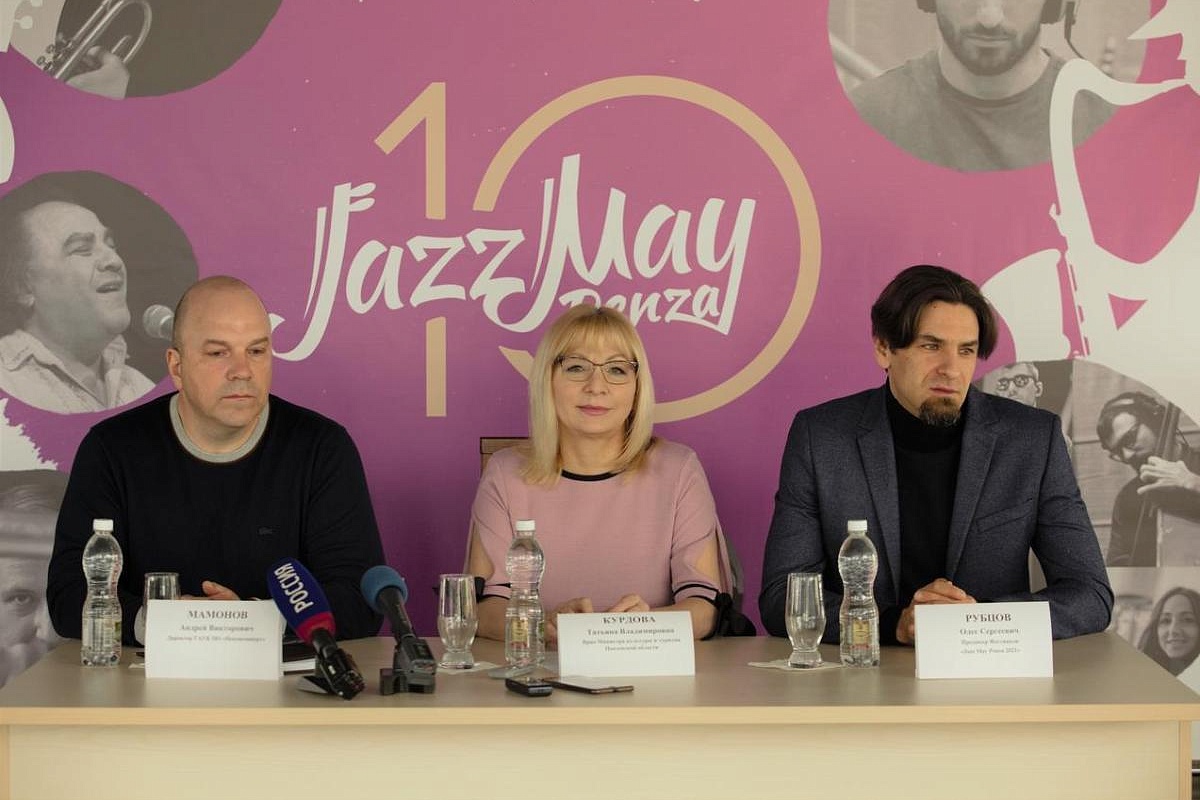 From May 21 to 23, Penza will host the anniversary X International Jazz Music Festival "Jazz May Penza-2021". The organisers told about the upcoming cultural event at a press conference on April 28 in the Penza Cinema and Concert Hall.
"This year we celebrate the first big anniversary of one of the main musical events of the Volga region – the Jazz May Festival, which always attracts a huge number of viewers. At the festival venues we traditionally see tens of thousands of people - Penza residents and guests from other cities - who specially come for these three May days to plunge into the amazing atmosphere of the festival," said Tatyana Kurdova, Acting Minister of Culture and Tourism of the Penza Oblast.
"In 2021, the festival will once again take place at the Penza Cinema and Concert Hall. Ticket are already being sold at quite affordable prices, which means that the audience had better hurry up – the best seats will not be on sale for long," said Andrey Mamonov, Penzakontsert director.
"The programme of the upcoming festival, for obvious reasons, will consist mainly of Russian musicians' performances. The exceptions will be Benito Gonzales, an outstanding American pianist of Venezuelan origin, who for many years toured with the great jazz musician Kenny Garrett, as well as the virtuoso Cuban saxophonist Carlos Enrique Echiavarria," festival producer Oleg Rubtsov told reporters.
He also noted that in 2021, the festival for the first time received support from the Presidential Grants Fund and is preceded by the "Jazz, I love you!" theatre project.
You can see festival programme here.
Photo credit to the Penza Oblast Ministry of Culture and Tourism