Home
/
News
/
Penza Art College Celebrates 123rd Anniversary
Penza Art College Celebrates 123rd Anniversary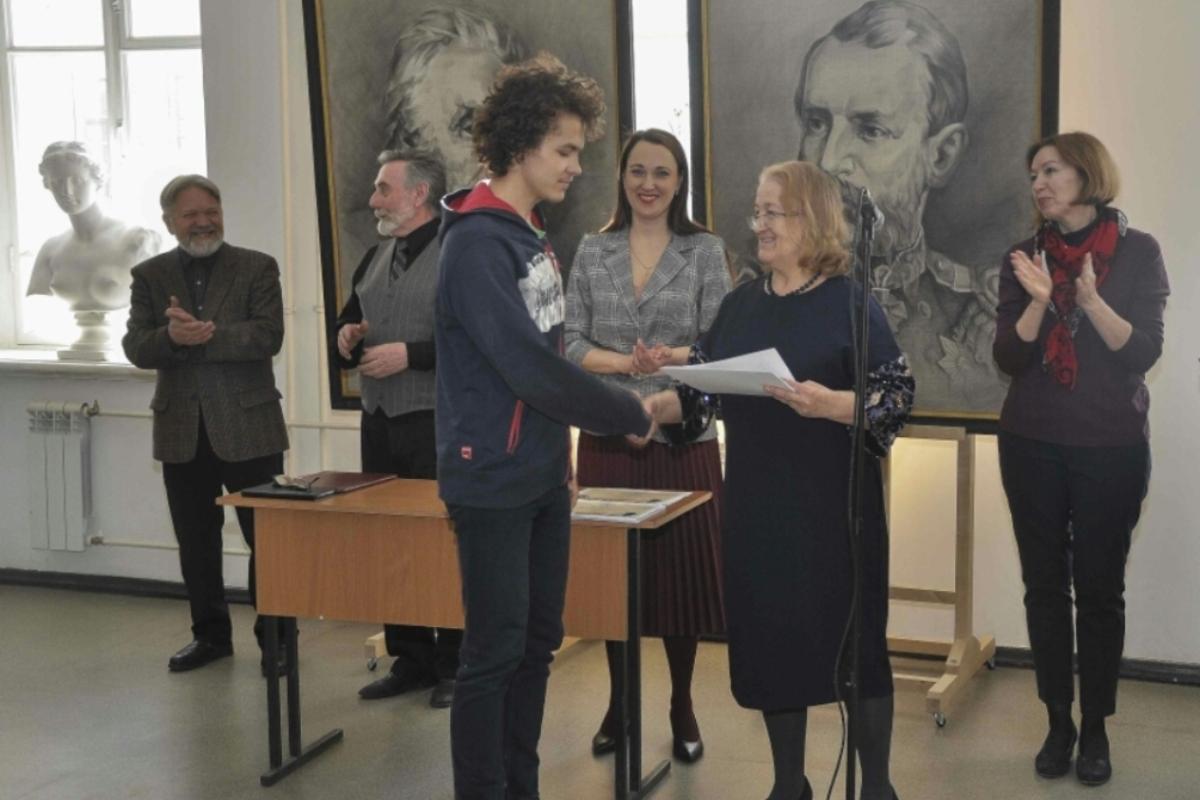 123 years ago, on February 14, 1898, the Penza Art College was opened. During the years of its existence, hundreds of its graduates have become prominent creative minds, for example, Tatlin, Lentulov, Falileyev, Taksynbayev, Mazurin, Lebedeva, Kosyrev and many other figures of fine art.
Every year, the College hosts events dedicated to this significant event and 2021 is no exception.
The celebrations began with the opening of the student exhibition organised by the "Day of Composition" competition winners. There were painters' sketches designers' projects, sculptors' works, as well as a historical and documentary exhibition dedicated to the College. Students, in their turn, donated draperies, household items and other things to the College's life fund for them to be used while arranging items for still lifes in the educational process.
The solemn event dedicated to the memorable date was held in the College's assembly hall.
Vladimir Karpov, deputy Minister of Culture and Tourism of the Penza Oblast, congratulated the teachers and presented certificates of appreciation of the Penza Oblast Ministry of Culture and Tourism to V. Dylkov, the College's oldest teacher, and to L. Gromova, chairman of the design subject-cycle commission.
Students and teachers were congratulated by the secretary of the Penza Diocese, Archpriest Pavel, who presented letters of gratitude to the participants of the "Golden Ring of the Sursky Region" express plein-air event.
The festive evening ended with the Vertograd ethno-folk group's bright performance.
Photo credit to the Penza Oblast Ministry of Culture and Tourism