Home
/
News
/
Governor's House Hosts Presentation of Chembar Book of Memory
Governor's House Hosts Presentation of Chembar Book of Memory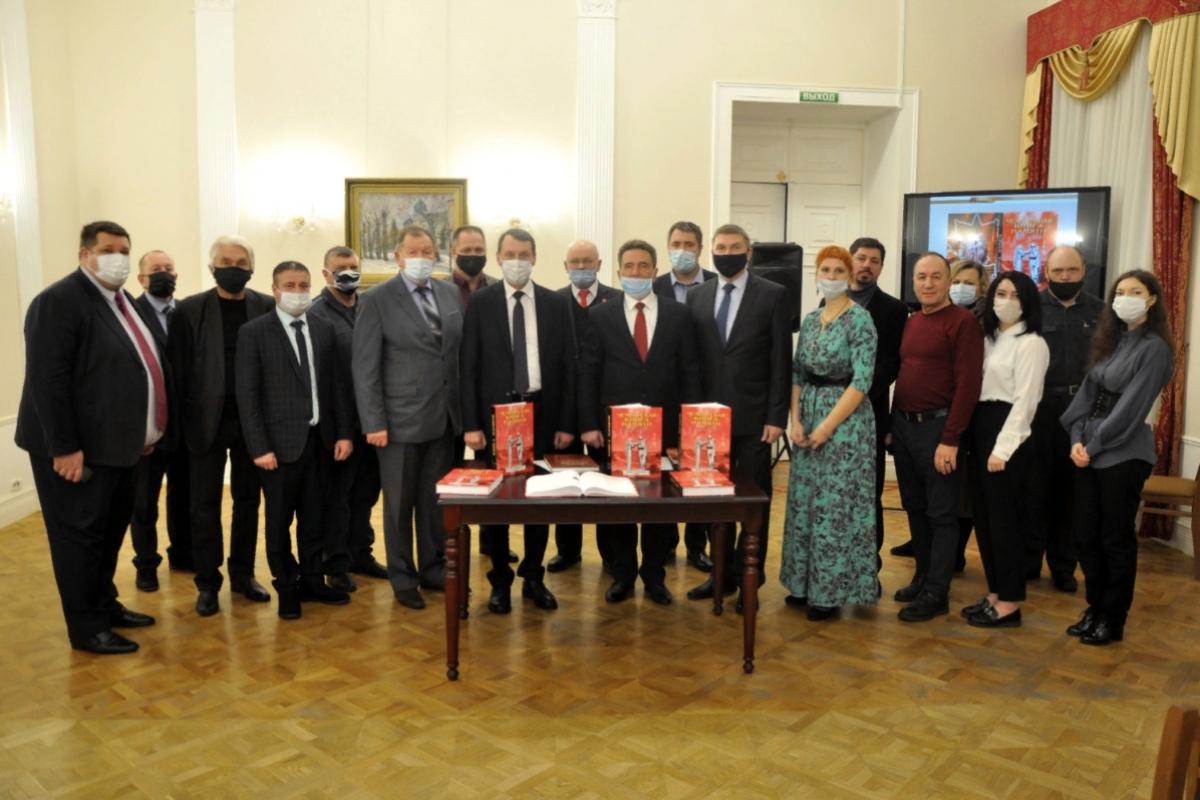 On November 25, the first volume of the Chembar Book of Memory was presented in the Pilaster hall of the Governor's house. The memorial edition contains lists of Chembar soldiers who died in battles, died of wounds, were tortured in Nazi camps or went missing during World War II.
The two-volume book includes soldiers and officers who were natives of the Chembarsky, now Belinsky district in its today's borders, as well as those who ere born in other regions of the USSR, but lived in the district before being called into the Red Army and (or) had close relatives here. The Book of Memory pages also memorialise military personnel who died in the district in the line of duty and died of wounds in local evacuation hospitals.
Oleg Yagov, the Book's editor-in-chief and acting deputy Prime Minister of the Penza Oblast, noted the importance of such projects in Patriotic education of the younger generation and thanked Vitaly Grishakov, the Books' author-compiler, and all those people who worked on the creation of the first volume of the Chembar Book of Memory.
Oleg Yagov said that the Book's first volume will soon appear in the exhibition of the Victory Museum on the Poklonnaya Gora. The second volume of the Chembar Book of Memory is planned to be published in the first quarter of 2021.
Photo credit to the Penza Oblast Ministry of Culture and Tourism