Home
/
News
/
Exhibition Project of the Tatlin Tower's 100th Anniversary to be Launched in Penza
Exhibition Project of the Tatlin Tower's 100th Anniversary to be Launched in Penza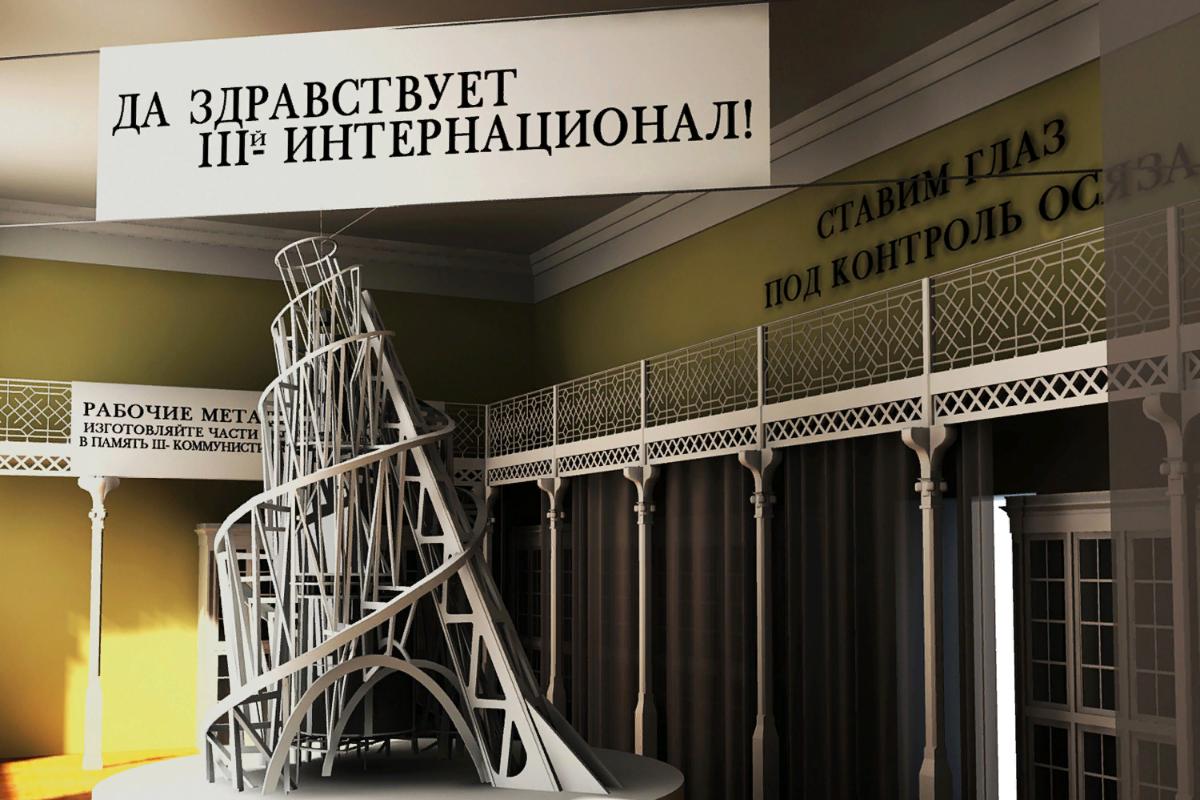 November 2020 marks one hundred years since Vladimir Tatlin, one of the leaders of the Russian avant-garde and the founder of artistic constructivism, created the Monument to the Third International, better known as the Tatlin Tower.
The gigantic 400-meter monument, the idea of which was formed on the basis of an organic synthesis of architecture, sculpture and painting principles and was supposed to show a new type of monumental objects, was never constructed. The only material trace left by the Tatlin Tower is photos taken from it during exhibitions in 1920.
Soon, the exhibition halls of the art space on 3, Kuibyshev street will host an exhibition cultural and educational project dedicated to the Tatlin Tower's 100th anniversary and toVladimir Tatlin, an outstanding genius of the Russian avant-garde and constructivism.
Visitors will be able to see photographs, documents, drawings and layouts of the author's unique inventions. The entire exhibition will be interactive and will include digital projections of a century-old video chronicle.
Photo credit to the Penza Oblast Ministry of Culture and Tourism