Home
/
News
/
First Evening Excursion to Spassky Cathedral Takes Place
First Evening Excursion to Spassky Cathedral Takes Place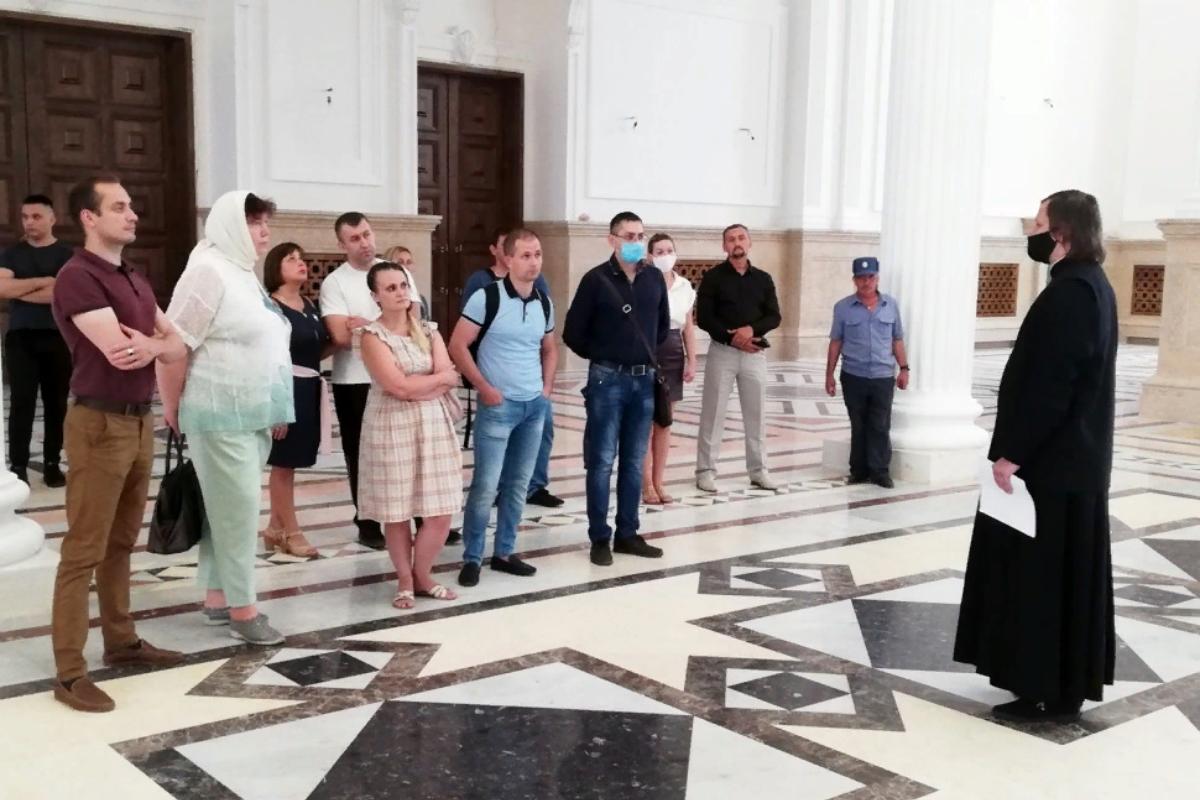 On July 22, the first group of tourists visited the Spassky Cathedral, which is now under construction. A representative of the Penza diocese told the audience the history of the Cathedral, why and when it was destroyed.
The guide made a special emphasis on the temple restoration process, which has almost been completed by now: finishing works are underway, the central part of the iconostasis has been installed.
It was the Governor Ivan Belozertsev, who ordered to organise the conditions for people to visit the Spassky Cathedral in the evening. This visit is included in the touristic route, which is already being implemented in a pilot mode.
From 22 to 26 July, Penza residents and the region's guests have the opportunity to attend the "Secrets of the Cathedral Square" excursion for free. You can sign up for free excursions on weekdays by calling the Penza Oblast Tourist Information Centre: (8412) 56-33-32 from 16:00 to 18:00. The tour group gathers at the main entrance to the Cathedral.
Photo credit to the Penza Oblast Ministry of Culture and Tourism