Home
/
News
/
Exhibition of One Painting Opened at Penza-I
Exhibition of One Painting Opened at Penza-I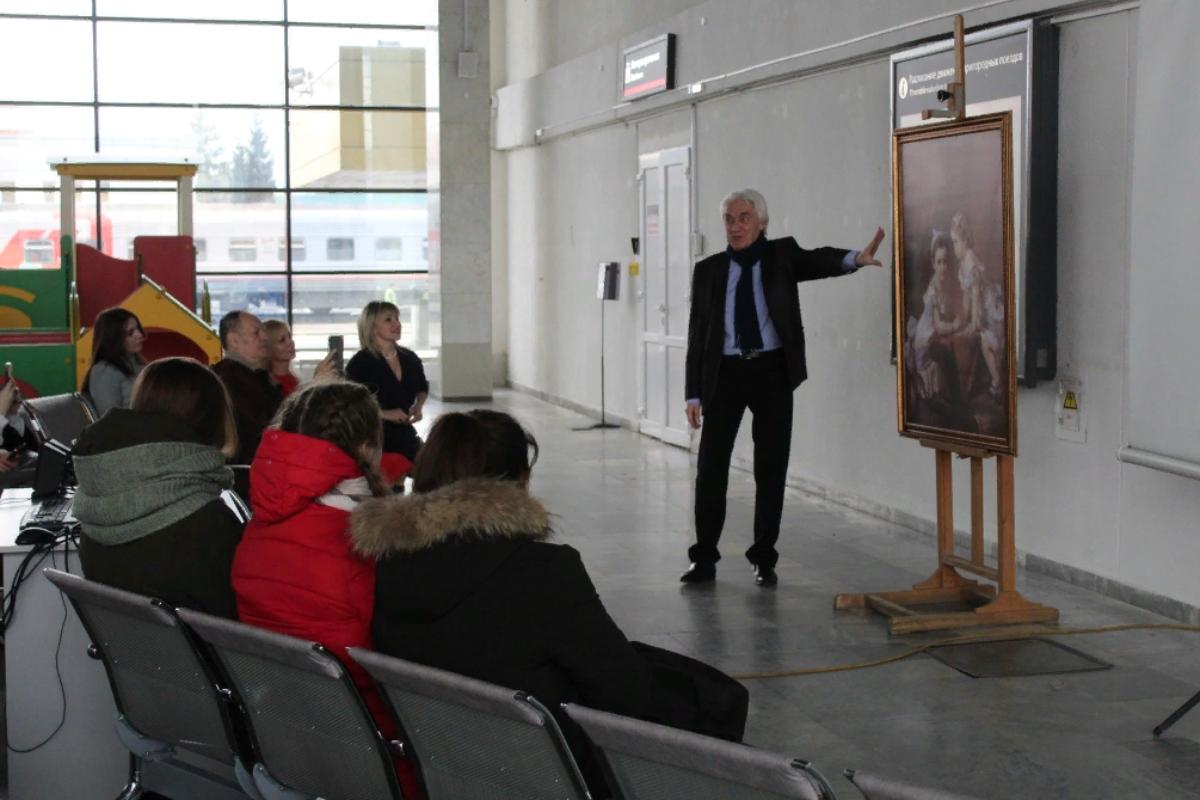 On March 4 Penza-I railway station hosted the opening of an unusual exhibition called "Take Beauty with You on Your Journey".
The visitors were shown Ivan Makarov's picture "Girls-sisters". The demonstration of the painting was accompanied by a short film about the artist's life and work.
The exhibition is organised jointly by the Kuibyshev railway station Directorate and the Penza Regional Savitsky Art Gallery.
Anyone can see the painting at the Penza-I station until the end of March.
Note: At the Penza Oblast railway stations of the Kuibyshev railway, art exhibitions are regularly held and they arouse great interest among passengers, residents and guests of the city.