Home
/
News
/
"Maslenitsa in Radishchevo" Held for the First Time
"Maslenitsa in Radishchevo" Held for the First Time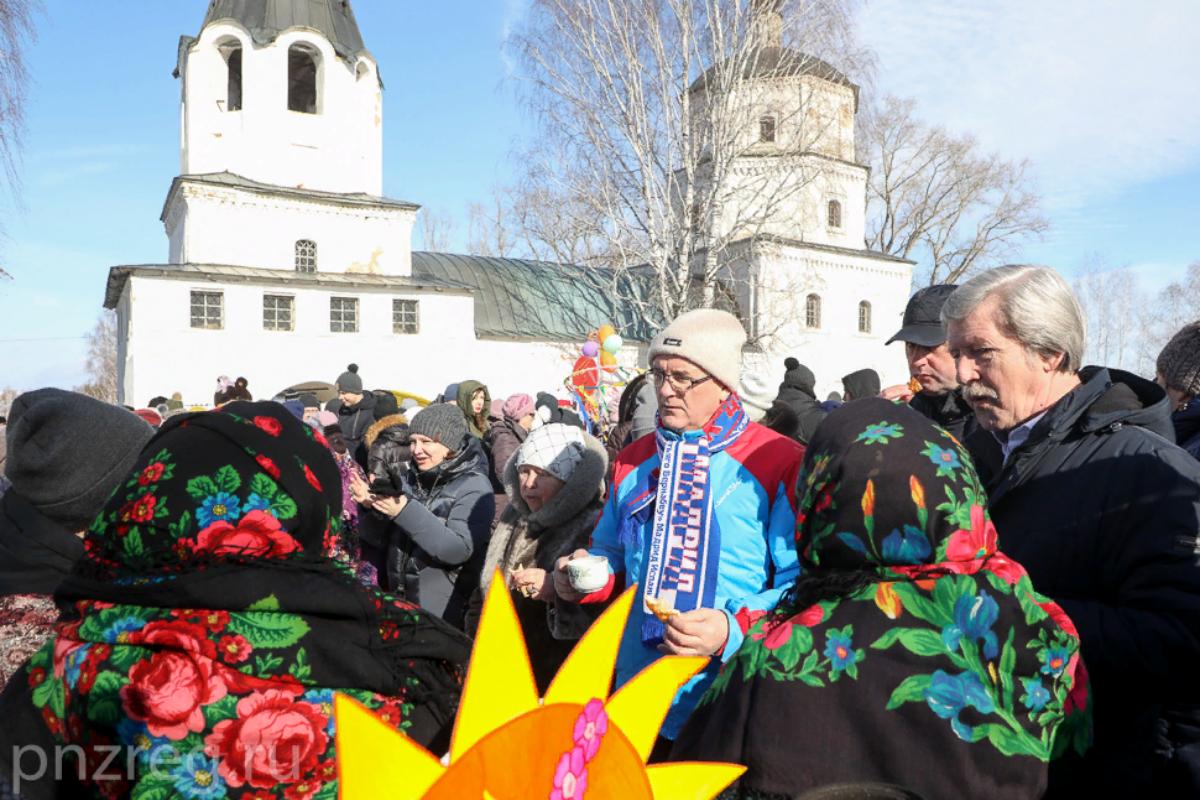 Folk festivals on the A. Radishchev Museum-estate territory in the Penza Oblast Kuznetsky district were held on Saturday, February 29, 2020.
It was decided to celebrate the winter send-off every year on the site where summer Tikhvin fair traditionally takes place, and attracts guests not only from the Penza Oblast, but also from other regions. Guests of the celebration are invited to plunge into the atmosphere of the 19th century. The Governor noted that the new event would also find its fans.
"I am happy to welcome everyone who decided to come today to Radishchevo," Ivan Belozertsev stated. "I congratulate you on the old Russian holiday — Maslenitsa". Although this year there was almost no snow or frost, it is always pleasant to see winter off, because Maslenitsa means meetings with friends, good songs, and the joy of the upcoming arrival of spring".
The head of the region emphasised the importance of preserving traditions.
"Thanks a lot to the organiser for our good mood," he stated. "Wonderful creative teams perform at the festival, which makes it possible to get acquainted with folk songs, dances, and costumes".
"Those who know how to have a good rest are able to work well. The Penza Oblast residents can do it well", - the Governor concluded.
Interactive playgrounds such as "Carnival square", "Gremyachikhina Polyana", "Open Air Theatre" and "Merrymaking" worked there. A new theatrical tour "Maslenitsa in the Radishchevs' house" was presented in the Museum building. Visitors also got a unique opportunity to get on a tour of the "Golden Aisle" of the Radishchevs' family temple, which is usually closed in winter.