Home
/
News
/
Over 100 thousand people watched the plays of "Theatrical Volga region"
Over 100 thousand people watched the plays of "Theatrical Volga region"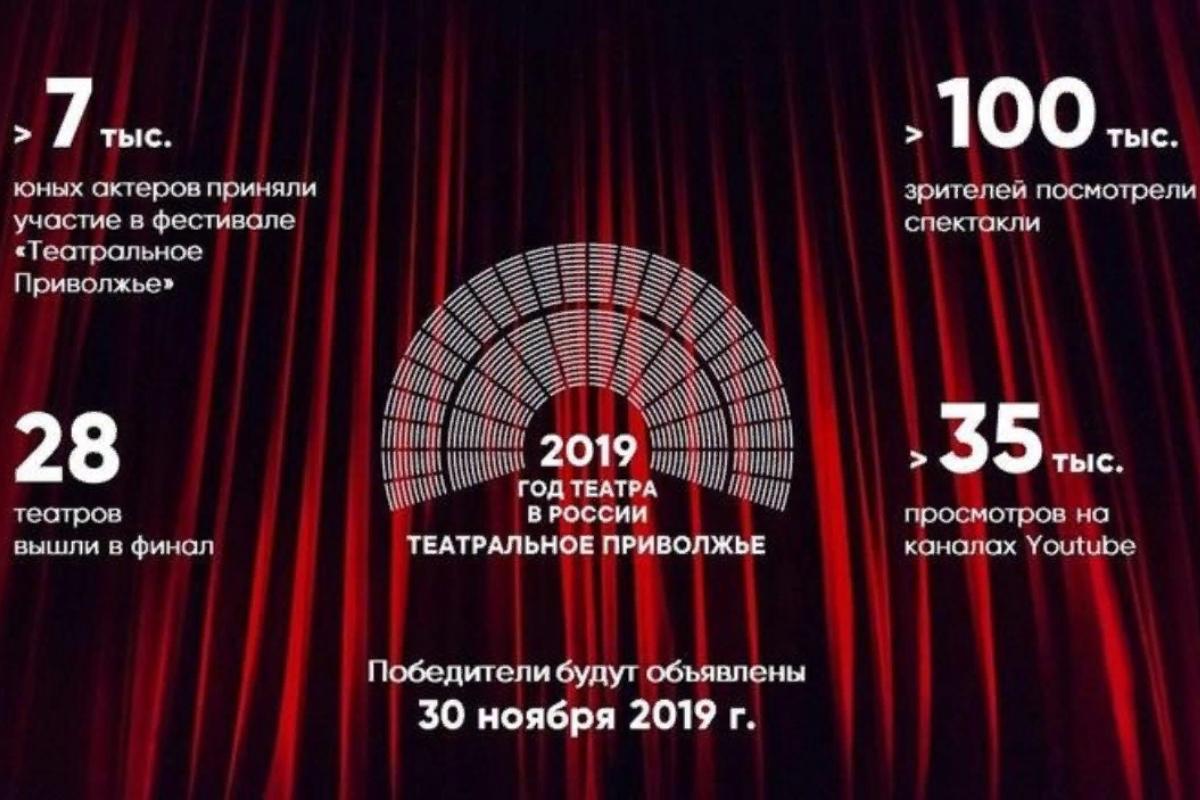 Over 100 thousand people watched school and student performances of the brightest youth project of the Year of the Theater in Russia - the festival "Theatrical Volga Region".
More than 7 thousand young actors, schoolchildren, and students from all regions of Volga Federal District took part in the performances. These figures were announced on November 27th at a district meeting on preparations for the final vote, which will begin on Friday, November 29th, at 13.00.
In their plays, young actors brought up eternal questions about love, loyalty, a sense of duty and the meaning of life. The young people actively share their creative findings with others. During the regional and district stages, the festival has become a great social project. Its participants showed their performances in orphanages and nursing homes, conducted quests based on the performances, theatre performances and "battles", master classes, flash mobs, theatre marathons, and relay races, creative meetings, and round tables.
The idea of holding such a large-scale event for creative youth belongs to the plenipotentiary envoy of the President of the Russian Federation in Volga Federal District, Igor Komarov.
Young actors were actively supported by the heads of all regions of Volga Federal District. They came to performances, met with the young people after the shows, urged to cheer for the teenagers on social networks, where the project found many supporters. Therefore, the total number of views of the video content on the festival's YouTube channel reached 35 thousand.
It should be reminded that on November 30th, the results of the voting will be summarized and the winners in the nominations "Best School Theater", "Best Student Theater", "Best Director", "Best Actor" and "Best Actress" will be announced. Every resident of Volga Federal District can vote for the best theatrical performance by calling a charge-free number 8 (800) 350-35-43. The voting will begin on November 29th at 13.00.