Home
/
News
/
Penza's museum of sport is supplemented by a unique exhibit
Penza's museum of sport is supplemented by a unique exhibit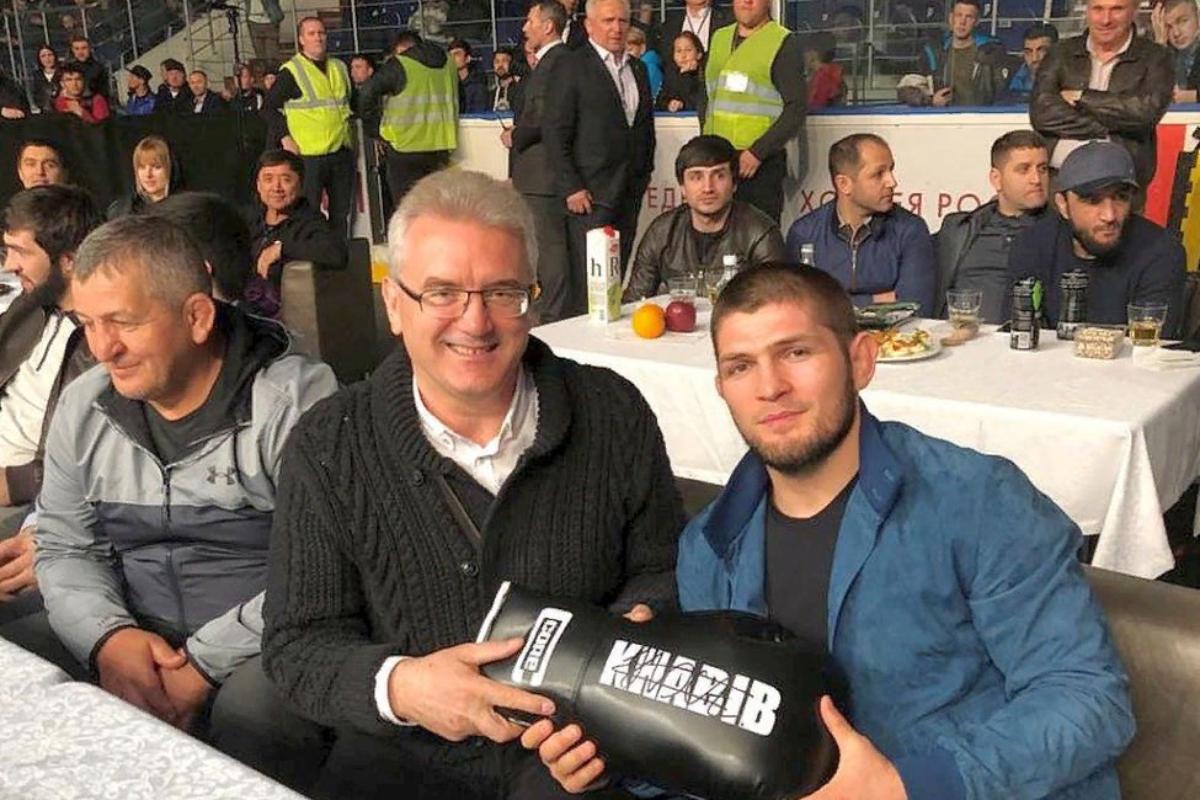 On May 18th, 2019, on the International Day of Museums, Penza Regional Museum of Sport admitted an exhibit, which undoubtedly entered the top 10 unique items.
On May 3rd, 2019, twice a world champion and a champion of Russia in combat sambo, a cup holder and a champion of Eurasia in martial arts, a lightweight MMA UFC champion Khabib Nurmagomedov and the Governor of Penza region Ivan Belozertsev opened a mixed martial arts competition "GR Fight" at "Diesel Arena" sports center.
During the meeting the champion handed the Governor a glove with his signature intended for the Museum of Sport of Penza region.
The glove will take its place of honour in the exposition devoted to martial arts. The museum staff is confident that it will be a powerful incentive to attract youth to take up sports at "Voeykov" martial arts center.