Home
/
News
/
Famous organist Aart Bergwerff performed in "Penzaconcert"
Famous organist Aart Bergwerff performed in "Penzaconcert"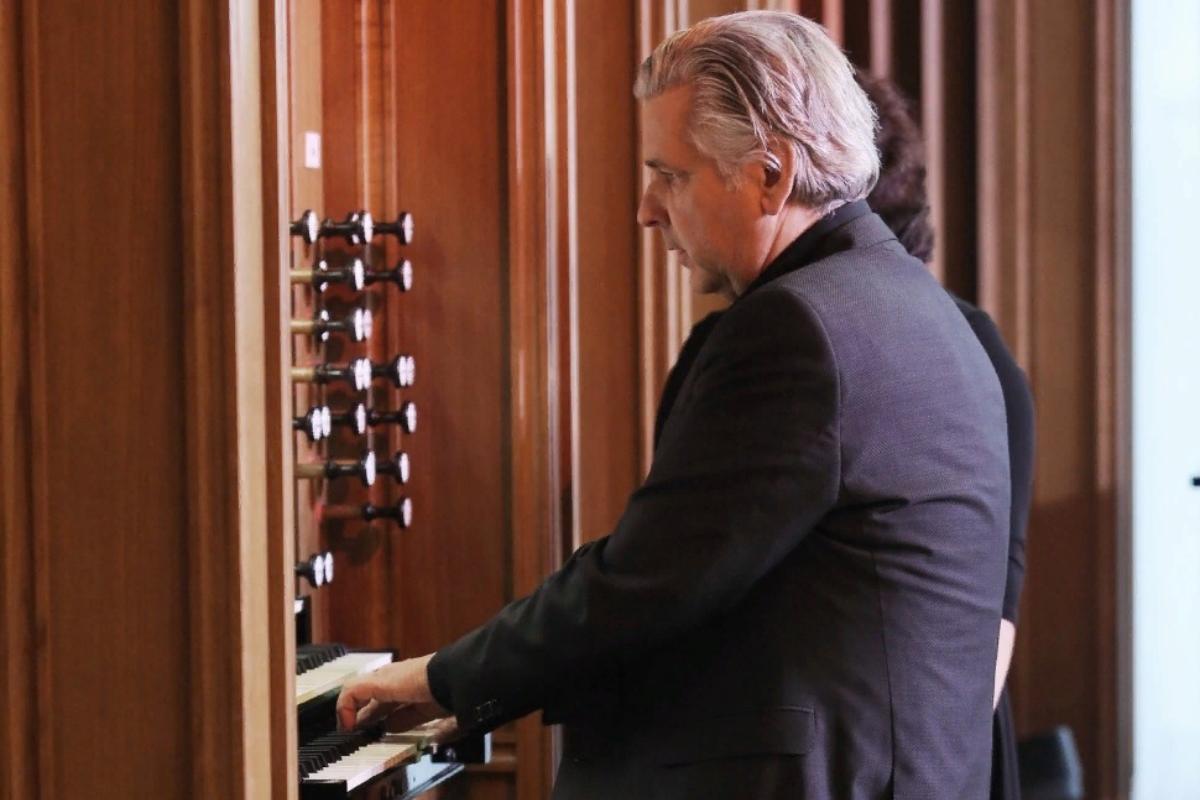 All shades of the world dance culture were demonstrated by an organist from the Netherlands Aart Bergwerff in his program "Time for dance music". He performed in "Penzaconcert" on May 16th, 2019.
The program included Prelude in E Flat major, Organ Fantasia "These are Ten Holy Commandments" and Choral Fantasia "Gloria in excelsis Deo" by J.S. Bach, Lullaby and Final from Stravinsky's "The Firebird" (arrangement for organ by Morris Beesly), "Andante Con Moto" from Symphony № 4 "The Italian" by Felix Mendelssohn Bartholdy, "Adios Nonino" by Astor Piazzolla (arrangement for organ by Aart Bergwerff), «Canto ostinato» by Simeon ten Holt (arrangement for organ by Aart Bergwerff).
Aart Bergwerff is a professor of Rotterdam Conservatoire, an organist at the Grote Kerk Church of the Mother of God in Breda, the Netherlands.
The musician has been playing organ since 7 years old, studied the art of this instrument, chorus conduct and church music at Rotterdam Conservatoire. He continued his studies in Germany, Italy and France. His teachers were Harald Vogel and Marie-Claire Alain. He has an award for virtuosity. The musician studied improvisation under the supervision of Bert Matter at the Royal Conservatoire in the Hague and obtained the degree "Aantekening" in organ music.
Aart Bergwerff won prizes at international organ contests in Bruges (1985), Lausanne (1987) and Groningen (1989). In 2003 he was awarded a silver medal from an academic society "Arts, science and philology" for the contribution to French organ culture.
At Rotterdam Conservatoire being a part of University of Arts Aart Bergwerff has been working as a professor at the sub-department of organ since 1994. He also reads lectures on improvisation and organ construction. As an organist he often gives concerts in his homeland, in Russia and other countries.
In 2012 Aart Berwerff became an organist in the Church of the Mother of God where he plays a 4-manual Flentrop pipe organ. Also, he is an organist in the Rotterdam Philharmonic Orchestra whose honored conductor is Valery Gergiev.