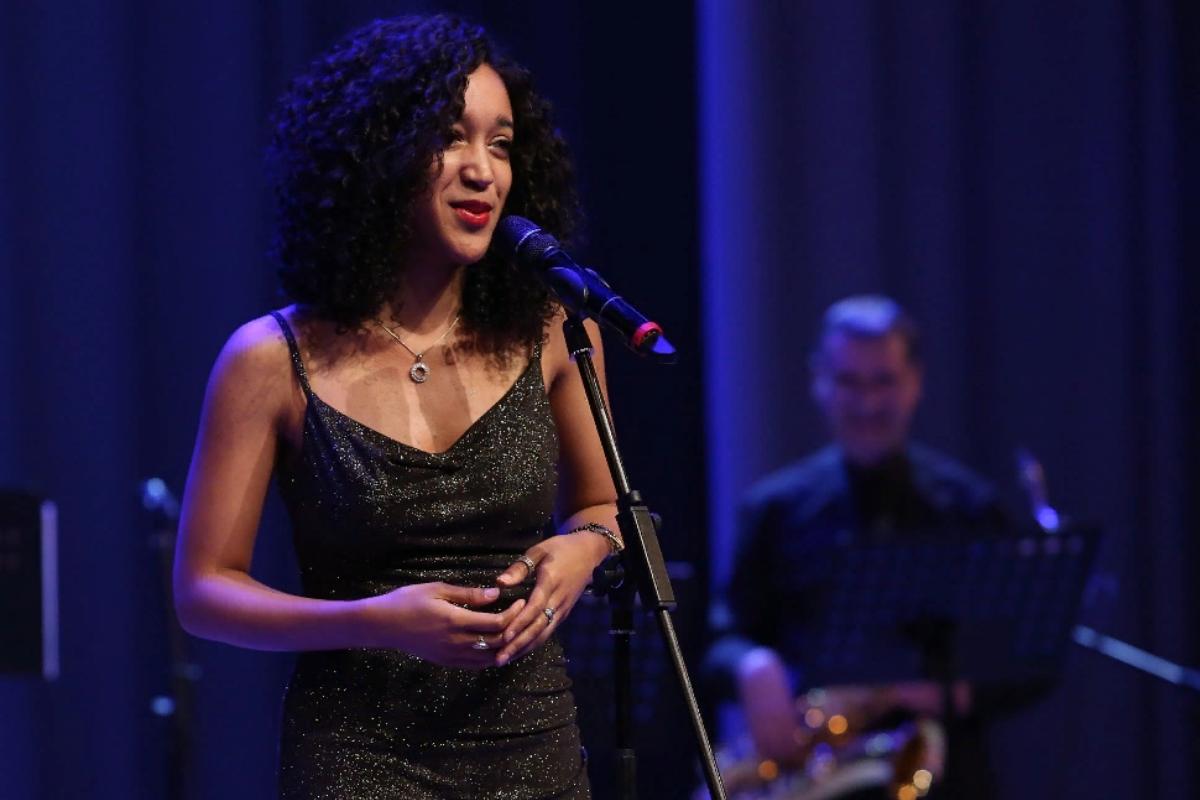 "Golden voices" of jazz and soul of 1970s – that is what critics compare to the voice of a young and talented American singer Jackie Gage who performed in "Penzaconcert" on April 1st, 2019.
Accompanied by the jazz and dance "Express band" conducted by Yuriy Belonogov, Jackie sang popular foreign musical compositions, R&B songs, and delighted the house with traditional jazz.
"In many respects my making up as an artist was influenced by a beautiful and famous singer Sade. She is my favourite performer, and it is in her work that I draw my inspiration" – confessed Jackie in her interview to Penza's media.