Home
/
News
/
Penza's mountain climbers finished preparations for Lermontov mountain expedition
Penza's mountain climbers finished preparations for Lermontov mountain expedition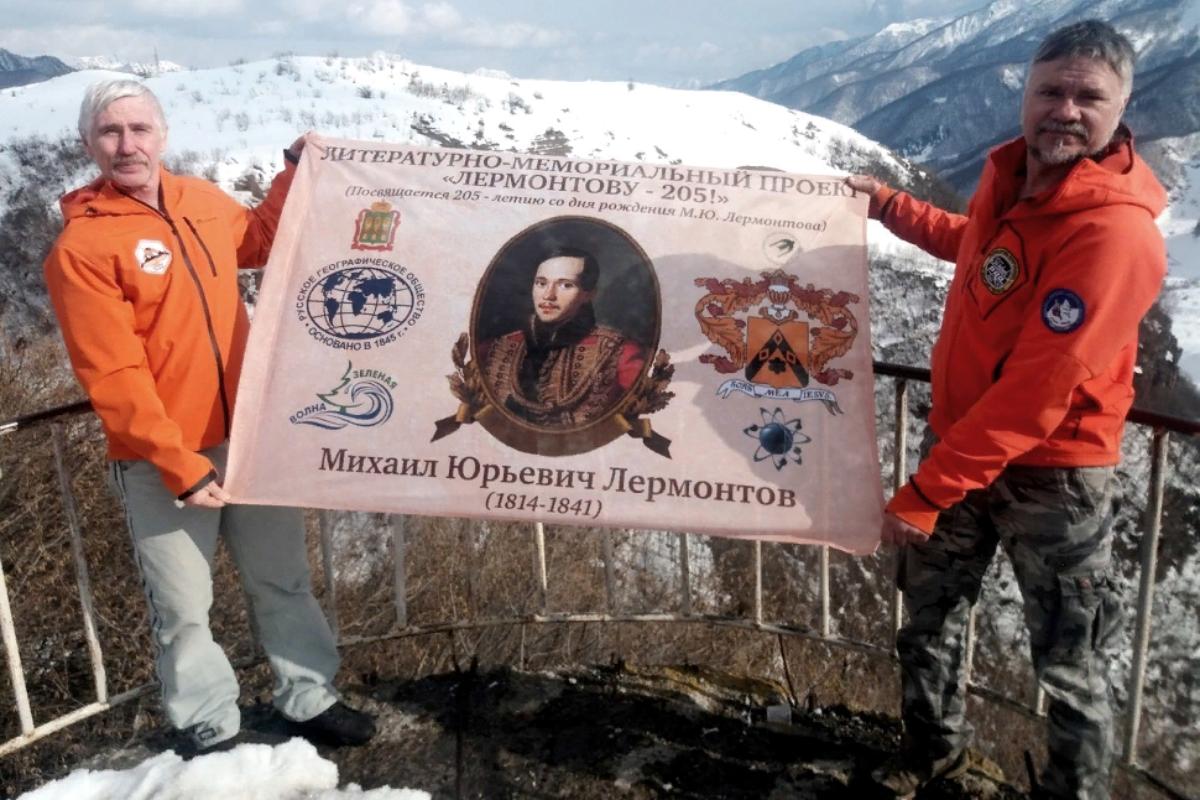 Penza's mountaineers, members of the Russian Geographical Society, Vyzcheslav Morozov and Alexander Klimov finished the first (reconnaissance) stage of a mountain expedition devoted to 205th birthday of a great Russian poet Mikhail Lermontov.
Penza regional branch of the Russian Geographical Society supported by the Ministry of Culture and Tourism of Penza region, the Association of Literary Memorial Museums of Penza Region and partners initiated a literary memorial project "Lermontov's 205!".
The project commenced with the handing of the expedition banner on February 22nd in the Ministry of Culture and Tourism of Penza Region. The main event of the mountain expedition will take place during the second stage (May-June of this year) when the banner with a portrait of Mikhail Lermontov will be hoisted on the summit of Kazbek – the most eastern of five-thousand-meters mountains of the Caucasus.
In the course of the preliminary the mountaineers from Penza traveled around Georgia and visited memorial places associated with the poet. Unforgettable was the visit to the largest Lermontov's memorial in Mtzheta on the Military-Georgian road – "Where joining together flow noisily, embracing like two sisters, Aragva and Kura".
"We have completed a series of preparations. First of all, we met with local mountain climbers, who will guide us along the ascension to Kazbek and the descent from the top. Also, we have studied local landscape features that will help us during the mountain expedition" – said Vyacheslav Morozov.
Penza's climbers will subjugate the mountain from the Georgian side and descend on snowboards.