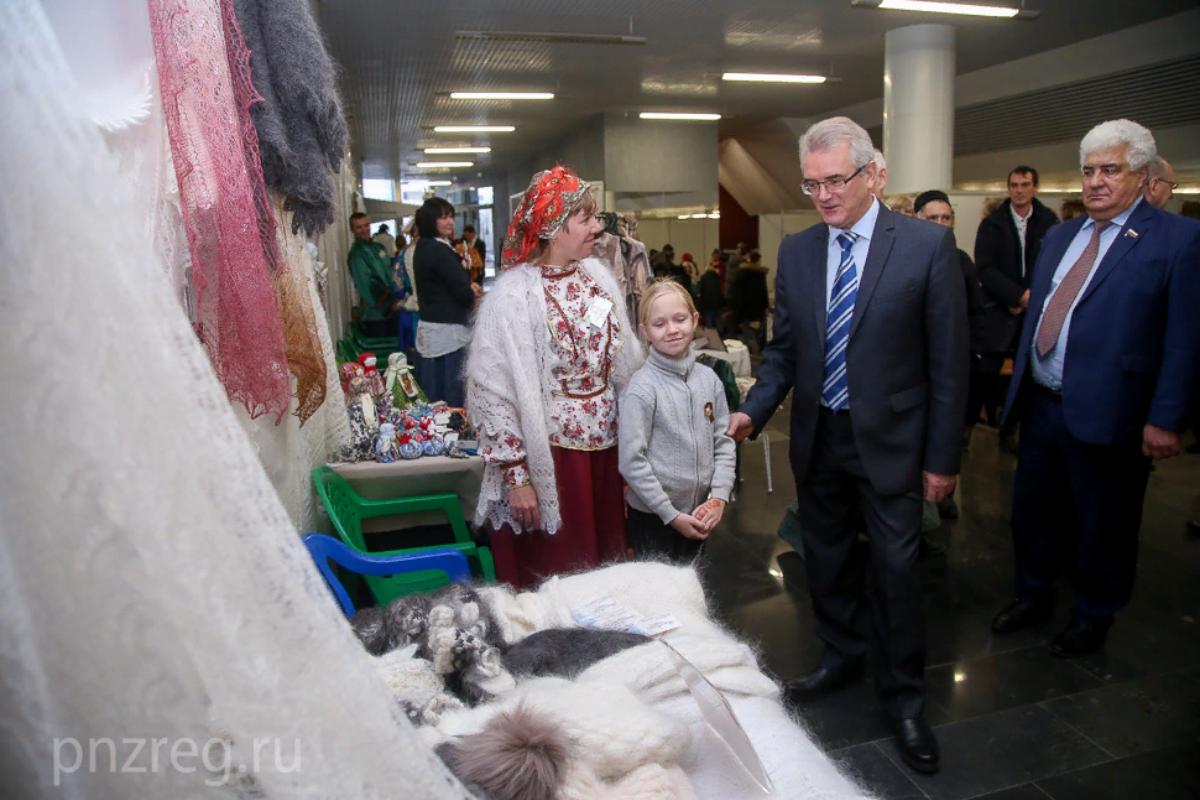 Talented craftsmen from more than 20 cities of different countries brought their works to the craft fair that opened on December 7th, 2018 in Penza.

The visitors can admire the fine craftsmanship representing different traditions of various nationalities, with participants coming from Russin cities of Irkutsk, Samara, Togliatti, Kirov, republics of Mordovia, Udmurtia, Chuvashia, Dagestan, as well as more distant countries - Jordan, Uzbekistan, Tadjikistan, Kyrgyzstan.
In his welcoming speech the governor of the Penza region Ivan Belozertsev greeted the participants and the guests of the fair. 'I am truly happy to see all this diversity and the refined craftsmanship.

Preserving these skills is preserving the history and traditions. Each nationality and each region have some unique crafts that make them special. In our modern world full of new technologies we tend to forget that simple crafts were the basis of life for our ancestors. Let us remember and respect that,' stressed Ivan Belozertsev.

The fair showcases ceramics, woodwork, metal forging, whittling, wood carving, toy-making, jewellery-making, and other traditional crafts.

'What sets the modern works apart is the way the artists rethink the craft, while preserving the traditions. I think the local governments have to provide all the necessary support to local craftsmen, so as to keep these crafts alive and preserve the traditions for future generations,' stressed the governor. The governor also spoke on creating the work space for the craftsmen in Penza.
The craft fair 'Penza - Heart of Craft'will last three days, from December 7th to 9th. The highlight of the first day was the unusual speed-contest between the craftsmen - the participants had to finish a piece in a limited time. The contest attracted a big number of admirers.