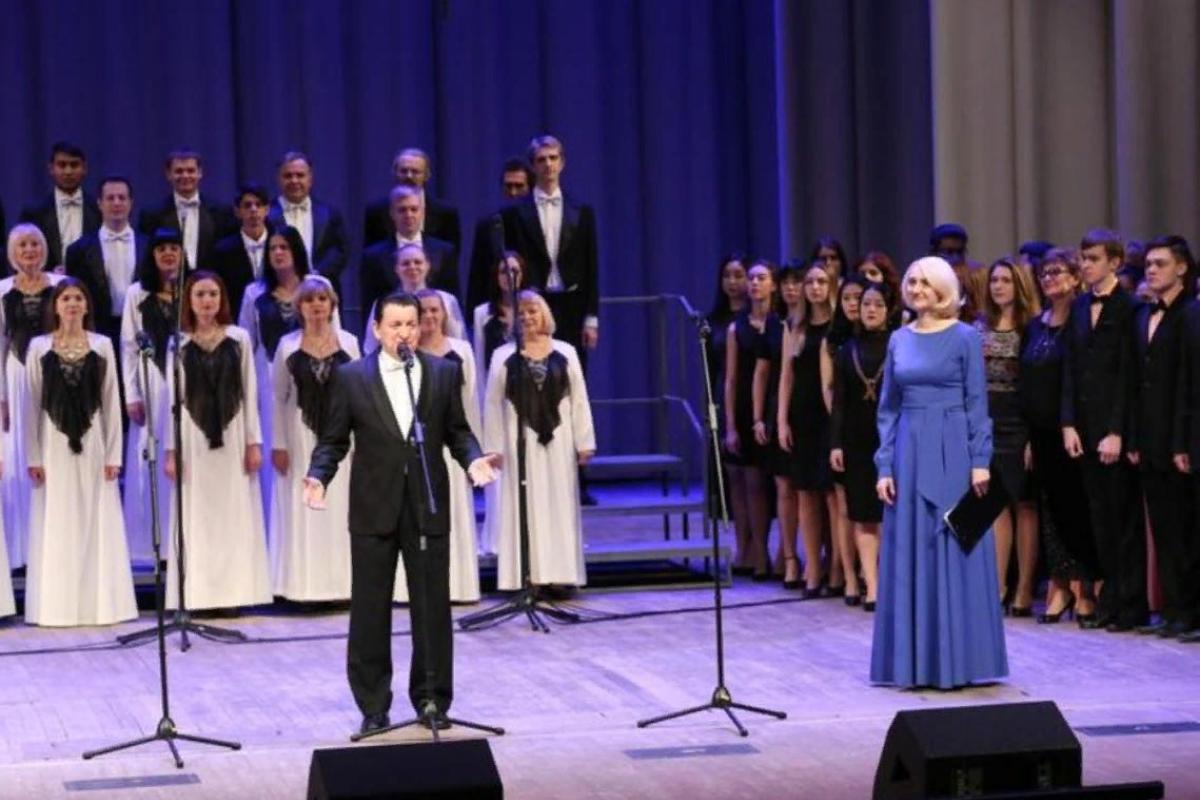 IX Arkhangelsky festival of choral music, this year bearing the title 'In praise of God my voice will sing', has taken place in the Penza region. The Symphony Hall hosted the final concert of the festival that showcased the remarkable performances of regional church choirs and the timeless beauty of choral music.
Among the concert performers were the famous academic choir directed by Vladimir Kashirsky, female choir of the Penza Church Seminary directed by Elena Zhestkova, mixed choir of the Penza Church Seminary directed by Ruslan Proskuryakov, Diocesan Chamber Choir directed by Vladimir Olkhov, Episcopal Choir of the Pokrovsky Cathedral in Penza directedd by Lidiya Popkova.
Apart from church choirs, the festival gathered choirs of amateur singers, child singers from musical schools and students of musical colleges.
The final concert of the festival was visited by hundreds of spectators, as both the choristers and the directors managed to transmit the beauty of the church music, composed centuriesbefore but still capable of inspiring with its sublime beauty.
The aim of the festival is to maintain the traditions of church music,developed by great musicians of the past centuries. The festival bears the name of Aleksandr Arkhangelsky, born in Narovhat of the Penza region, who was an outstanding composer and choir director.
He is known for introducing new practices in choir singing. Thus, he suggested inviting female singers for the parts, formerly performed by the boys. He also adapted a lot of folk Russian songs for a choir. His musical legacy includes a great number of choir adaptations and original pieces.