Home
/
News
/
Nikita Mikhalkov film and theatre company to show their new play 'Metamporphoses 3: Enemies' in Penza
Nikita Mikhalkov film and theatre company to show their new play 'Metamporphoses 3: Enemies' in Penza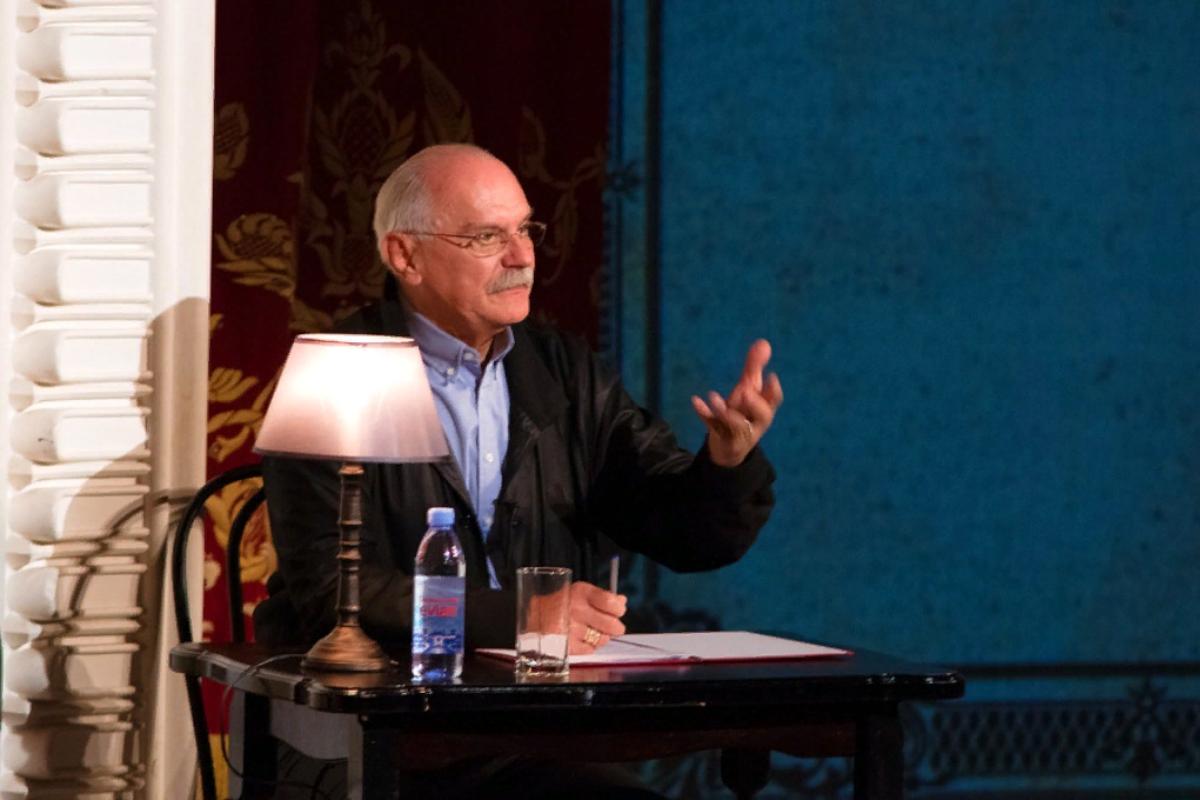 The 'N.S. Mikhalkov Film and Theatre Academy', the school for actors, directors and producers, founded by the famous Russian director, will show their new play 'Metamporphoses 3: Enemies' in Lunacarsky Drama Theatre. The play continues the academy's tradition of staging Russian classics, Chekhov and Bunin in this instance.
Eight pieces of the famous classics have been chosen and intepreted in this theatre-fiction symbiosis, in the form of a staged dress-rehearsal with creative video effects.
'I am happy to invite you all to the new performance of the academy 'Metamorphoses 3: Enemies'. It has become our tradition to stage the plays of our great Russian classics, Anton Chekhov and Ivan Bunin. This is a rather risky, yet at the same time respectful interpretation of the fine examples of Russian literature. The actors are the third generation of our academy's students', said Nikita Mikhalkov about the play.
The play has been directed by well-known artist Igor Yatsko, academy's coach Vera Kamyshnikova, actor and director Aleksandr Koruchekov. The stage directing is by Yury Kuper, music by Pavel Doureli, choreography by Victoria Skitskaya. The art director is Nikita Mikhalkov.
'I sincerely hope that the performance will attract a responsive audience, and you will enjoy the fruits of our creative labour. Even if we fail in doing so, our new theatre season, starting with this very performance, will include the plays, that have already become favourites. I am sure that the living and breating story, that we are trying to reproduce on stage, with fantastic theatrical scenery - paintings by outstanding artist Yury Kuper that come to life during the performance - I am sure that all of this will not leave the audience indifferent,' said the art director.
Video interview of Nikita Mikhalkov with the story of the play production is available at https://youtu.be/LcoP7TnHmH4